Gadgets
Samsung Galaxy Note20 Ultra 5G to get antimicrobial flip cover
And here's yet another Samsung Galaxy Note20-related rumor – it's just that time of the year. This one is about cases, though, and Samsung's attempt to capitalize on the ongoing pandemic. According to a very reputable source, the Korean tech giant will offer a flip cover case for the Galaxy Note20 Ultra 5G that has "antimicrobial coating".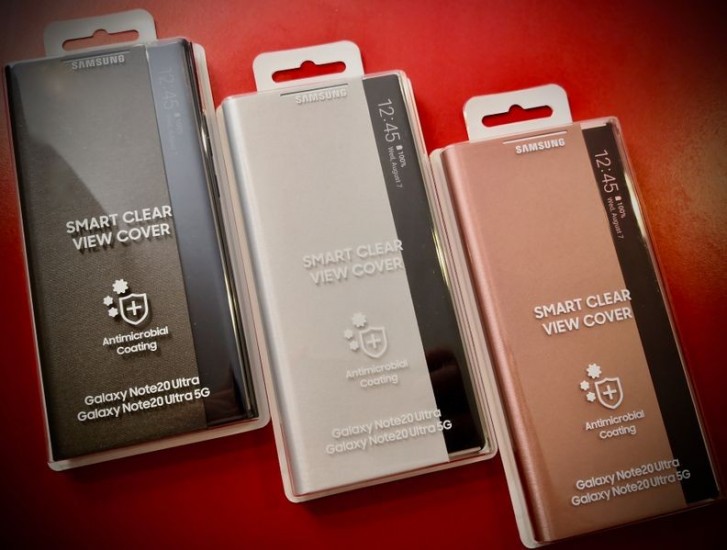 The leaked photo shows three cases in different colors, but since they are in the box, we can't really tell what they are made of. It could be some kind of fabric or leather with the said coating. We can also see that there's a transparent strip on the top cover so you can check the time and notifications at a glance.
No other info has been provided, unfortunately, so we will have to wait and see what's up with that "antimicrobial coating".